15 July 2021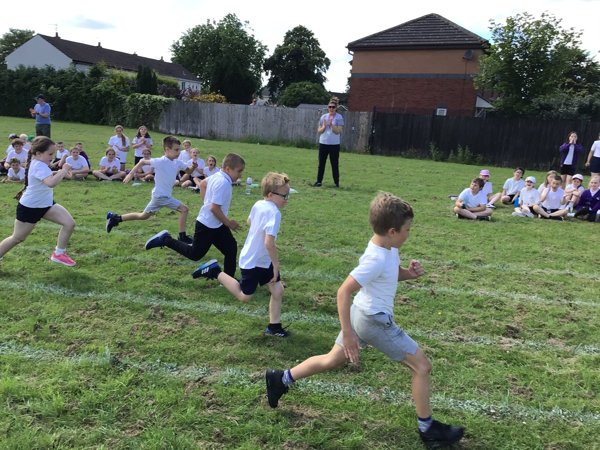 It was a fantastic day with the whole school being involved in a multi-sports event in the morning and then track races in the afternoon. After collating all the results the Sports Day Cup and medals were presented to the Yellow team for a well deserved vistory!
House positions were as follows:
4th - Green
3rd - Red
2nd - Blue
Winning House:
1st - Yellow
Sports Day 2021 Winning House - Yellow
The 60m track races were won by the folliwng children adn they celebrated thie success by receivng a medal on the podium!
Race winners:
R - Jaxon Disley
Y1 - Oliver Pilkington
Y2 - India Noy
Y3 - Leona Davies
Y4 - Taylor Thorne
Y5 - Ryan Parkinson
Y6 - Skye Mills
A fantastic day was had by all. The staff were so impressed with how all the children demonstrated true Northbrook Primary Academy values that lie at the heart of our school and everything we do.