Welcome from our Executive Headteacher Mrs Christine Adams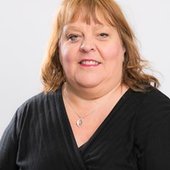 Mrs C Adams
Executive Head
Northbrook Primary Academy is currently in an exciting time as it recently became part of Endeavour Learning Trust. As Executive Headteacher I am delighted to be part of the school at this stage of it's development and it's journey towards excellence for the children in our school.
In the last year the school has undergone considerable refurbishment and the indoor space is large, bright and airy. We have introduced new teaching programmes and curriculum and ensured that our teaching and learning is of a consistently high quality. Behaviour in the school is excllent thanks to a supportive ethos and strong core values which are modelled and reinforced by our staff.
Our staff are committed to providing the best education and care for all of the children in our school and as a result our children are happy and have a love of learning.
---
Welcome from our Headteacher
Headteacher
It gives me great pleasure to welcome you to Northbrook Primary Academy.
Our aim is to provide the very best learning and personal development opportunities for every child in the community that we serve. My priority as Head of School is for every child to enjoy excellent teaching and pastoral support, to be valued and respected as an individual, and to play a full and active part in school life.
We strive to nurture an appropriately challenging, but caring and supportive atmosphere in which each child is encouraged to make the right choice, to develop self-discipline, self-confidence and self-reliance. With regards to discipline, courtesy and good manners; we expect every member of our school community to conduct themselves with the upmost respect for themselves and others.
Our partnerships with parents and carers is very important to us, and we will work closely with you throughout your child's time with us to nurture their aspirations, their learning and their achievement. Prospective children and their families are very welcome to come and see us in action during the school day.
---
Navigating Pathways to Success
Our Ethos
At Northbrook, we work together to create a welcoming, caring, nurturing environment that places children and their achievements at the heart of all decisions made. We are an inclusive school and aim to make sure that every child's time at Northbrook is a happy and enjoyable experience that will equip them with the skills, confidence and feelings of self-worth to enable them to become successful and caring adults. Every child at Northbrook is valued and treated as an individual.
We strive to ensure that each child works to the best of their ability and offer extensive opportunities both within and beyond the school day to give every child a chance to shine.
We are proud of our children and want our children to feel proud of themselves.
Our Mission Statement
We aim to be a harmonious community offering equal opportunities for all to succeed, based on the highest expectations from and for all, in a safe and friendly environment.
Our Vision Statement
We see our future as the Northbrook Family, a fully inclusive learning organisation at the heart of the local community, offering the richest learning experiences, building the strongest relationships and facilitating the highest progress and attainment.