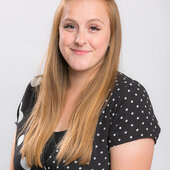 Miss Cookson
Reception Teacher
Welcome to Reception Class
In reception, we provide a holistic, nurturing and engaging environment for all children using resources that meet the children's interests and needs, using natural resources to develop understanding of the world.
We give children opportunities to explore and learn in a variety of ways, using continuous provision, allowing children to choose where they would like to explore, meeting the needs of all learners. In our welcoming and stimulating environment, children learn through play, following their own interests alongside planned and tailored topics. Topics are planned around the 7 areas of learning (Communication and Language, Personal, Social and Emotional Development, Physical Development, Literacy, Maths, Understanding the World and Expressive Arts and Design) and provide children with broad and exciting opportunities to learn. Whilst focusing on academic subjects and development we look at ourselves, our school and our community and the school values of happiness, empathy, aspiration, respect and teamwork are at the heart of everything we do. Our classroom is a place where children smile, laugh, create, explore and learn, building realtionships that last throughout their time at Northbrook.
Miss Cookson ( Reception Class Teacher )
Mrs Walmsley ( Reception Teaching Assistant )
---
Reception Curriculum
Below is the curriculum for Reception Class. This has been broken down by the area of learning and by half-term.
Autumn Half-term 1:
Autumn Half-term 2:
Spring Half-term 1:
Spring Half-term 2:
Summer Half-term1:
Summer Half-term 2:
---
Reception Homework:
Summer Half-term 2:
---
Clubs:
Summer Half-term 2:
---
Parents' Information Afternoon Presentations 2021-22
Welcome presentation by Mrs Adams & Mr Cunniffe and the combined classteacher's presentation to parents:
---